Locally Managed WordPress Hosting
Gain peace of mind for; security, updates, stability, support, questions, and more. Blue Zoo has been managing website hosting for over ten years in Northwest Arkansas. Pick the plan, below, for the best solution for your business.
Keep your website safe and secure.
Get Web Hosting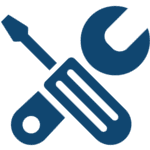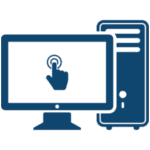 Critical Updates
Critical fixes and core updates are made as soon as we are alerted by WordPress or Developers.
Routine Updates
We keep your site up to date for you so you have the latest features and security fixes.
Secure Backups
Your site has a full month of daily backups so your data is kept safe.
Fast Loading
We optimize your content and hosting so your site loads fast to keep visitors on your site.
DEDICATED SUPPORT
We're just a few clicks away for fast and friendly help on your site.

Talk With an Expert to Get Started Today!
Blue Zoo has been taking care of hosting for more than 10 years. Call us today or simply fill out the form below and one of our team will reach out to learn more about your specific hosting needs.
Pricing
Web Hosting Plans & Pricing
Standard Business Website Hosting and Simple Support
1 site

Fast Loading PHP 7.2

LargeFS for extended storage

Free encrypted hosting

Scalable hosting to keep your site up during traffic spikes

Worldwide distributed content to serve visitors based on geography

Basic site speed optimization

Daily backups with a 30-day archive

Routine WordPress updates

Uptime monitoring

Downtime protection

Web analytics to monitor traffic

Up to 72 Video Tutorials

Monthly website care and performance reports

Complimentary simple support for website updates. (Additional time may incur charges)
Premium Business Website Hosting and Advanced Support
1 Site

Fast Loading PHP 7.2

LargeFS for extended storage

Free encrypted hosting

Scalable hosting to keep your site up during traffic spikes

Worldwide distributed content to serve visitors fast based on geography

Advanced site speed optimization

Daily backups with a 30-day archive

Routine WordPress upgrades

Uptime monitoring

Downtime protection

Web analytics to monitor traffic

Up to 72 Video Tutorials

Monthly website care and performance reports

30 Minutes of website changes (content changes, add graphics, training, etc.)
eCommerce or Membership Hosting and Support
1 Site

Fast Loading PHP 7.2

LargeFS for extended storage

Free encrypted hosting

Scalable hosting to keep your site up during traffic spikes

Worldwide distributed content to serve visitors fast based on geography

Advanced site speed optimization

Daily backups with a 30-day archive

Routine WordPress upgrades

Uptime monitoring

Downtime protection

Web analytics to monitor traffic

Up to 86 Video Tutorials

Monthly website care and performance reports

30 Minutes of website changes (content changes, add graphics, training, etc.)
– Satisfaction Guaranteed –
Get Locally Managed Hosting Today