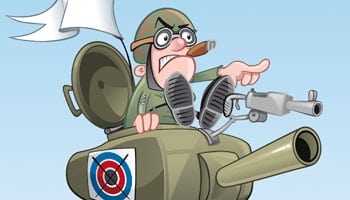 I Have a Website. Now What? (Part 5 of 5)
I Have a Website. Now What? (Part 5 of 5)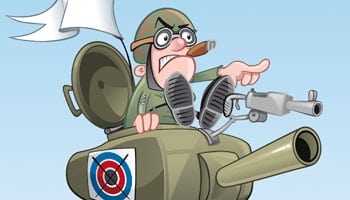 So, by now, you've already:
Shouted out to everyone you know about your site
Found places to network with people and talk about your site
Hit the social networking sites and shared information with people
Found a way to provide value for free to lead people to your site
Now it's time for…
5) Target Practice
For anyone who has been to a firing range, or just watched someone in a TV show or movie fire a gun, you know that the shooter readies their gun, carefully aims, and then fires. Ready. Aim. Fire.
Most marketing and advertising over the years have followed this philosophy. You ready your product for launch, you carefully aim at your target demographic, and then release your product to the masses.
But what happens if no one buys? Is it a bad product? A bad idea?
A new marketing rally cry has appeared over the past few years which is simply: 
Ready. Fire. Aim.
What this means is you have to constantly adjust your aim to find the target demographic. Your product is ready, but with social media, and mass communication, you can just 'Fire' your product out and see who picks it up. It's now time to 'Aim' at this new target demographic, and 'Fire' again!
Chances are you already know about your target demographic as you may have been one if it's a product or service you offer.
The goal is to focus, or target, who wants and needs your product or service.
"Set your target and keep trying until you reach it."
~Napoleon Hill (Author, Think and Grow Rich)
So, put the crosshairs up and pull the trigger! What are you waiting for?
Eric
Did you miss the other four articles in the series?
About Blue Zoo
For anyone who has been to a firing range, you know that the shooter readies their gun, carefully aims, and then fires. Read more [...]