Does your website comply with the Americans With Disabilities Act?
Does your website comply with the Americans With Disabilities Act?
The Americans With Disability Act requires that all public accommodations provide access to the disabled. Did you know that your website can be seen as a public accommodation? Although there's no official law requiring sites to be ADA compliant at this time, there have been many other lawsuits against sites to force them to be compliant. Those sites that have been targeted most are non-profits, educational sites, and banks.
What makes my site difficult for the disabled? For example, people with visual disabilities, use screen readers to read web pages back to them. You need to make sure your site can accurately describe what you're trying to have your website say to them. If it's not set up correctly, they may get a completely different message than visitors who don't use screen readers.
How do you know if your site is compliant? The WCAG 2.1 has recently become the standard. WCAG 2.1 is a very long document but common issues are making sure images have a description added to them, form elements are described correctly, and there is high contrast between text and backgrounds. A quick way to check to see if your site is compliant is by using the web accessibility evaluation tool (WAVE) website, http://wave.webaim.org/.
There's a lot of information here but the important thing to look for is errors. Warnings are not a severe gotcha but you probably want to fix those so you're not inconveniencing disabled visitors.
WordPress does need a little help out of the box to be more ADA compliment. We can help with that by setting up a dedicated scanner to catch potential issues. There are some other tools that we use to make some of the standard WordPress features more compliant right out of the box as well. We've helped other organizations to become more compliant and we can help you too.
If you're a non-profit, educational organization or bank, contact us today us at (479) 439-6605 or email us at info@bluezoocreative.com to get compliant today.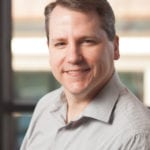 About Collin