One night in the fall of 2010, Heidi Tankersley woke up from a vivid dream: two boys, brothers, with tension between them over a girl they both loved, but each needed something different from her. Over the course of the next five years, with many ups and downs, Heidi would spin this scene into her first novel for young adults, called The Mod Code. However, Heidi did not just wake up one day and decide that she was going to write a novel—although she didn't recognize it at the time, she had been preparing for it for years. In retrospect, Heidi counts her teenage illness, her mother's death, and every challenge she has faced as steps on the journey that led her to her calling as a writer and motivational speaker.
Heidi's childhood was "pretty romantic" overall. She grew up on the plains of Kansas, in a Christian family, where she felt safe and loved by her parents and four siblings. However, in junior high, her safety was shaken when she was diagnosed with a serious colon disease that threatened her life. After many attempts to cure her with mainstream medical prescriptions, she and her family turned to naturopathic methods like acupuncture and yoga to see if that might help her recover and regain normalcy. Luckily for Heidi, her body responded well to the natural approach, and she was able to begin healing. However, Heidi remembers that the journey "was very hard."
Throughout the time of her illness, Heidi's mother was her biggest help and supporter. "[My mom] played such an integral role in that time of my life, in helping me get well. She had a one year old, an elementary student, a middle schooler, and then she had me in high school so sick. She poured into me in amazing ways. Once I became a mother I realized what a sacrifice it had to have been for her to do what she did. I told her plenty of times after that, 'Mom, thank you so much for the support, and what you did, and being brave.' I know she was getting pushback from the school, and even close family members. She had to be brave enough to trust that God answers prayers for healing, and to stand on that truth and push forward. I saw my life trajectory change so much as a result of her support."
"…the best you can do doesn't necessarily mean the best you can do ever. It's just the best you can do at that moment in time, which might not your best ever."
Heidi emphasizes that in order for the naturopathic methods to work for her, she first had to let go of her natural perfectionism. "I had, in all areas of my life, a desire to be perfect. My mom always said, 'just do the best you can,' and it wasn't until a year ago that I read in a book that the best you can do doesn't necessarily mean the best you can do ever. It's just the best you can do at that moment in time, which might not your best ever. I grew up thinking, 'but the best I can do is here, better now,' and it was pressure on myself. Shoving all that emotion inside, keeping a smile on my face, and always trying to do better, better, better, better. Coming out and healing was learning what was happening because of those emotions." This became a theme for her—accepting your current abilities and not trying to force yourself to what you think you should be able to achieve. Understanding this allowed her to approach her writing and new endeavors with more grace for herself.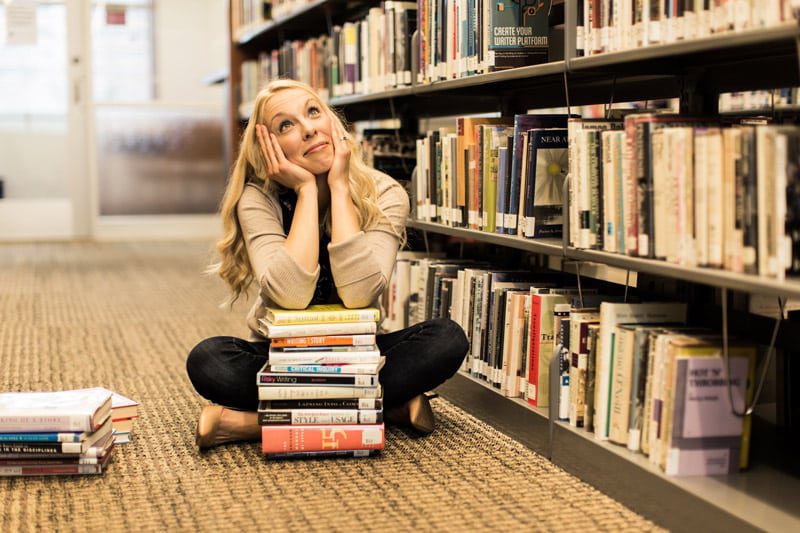 In college at John Brown University in Siloam Springs, Heidi met her husband, Jacob, and they married just before she finished her degree in exercise science. She says, "In response to all I had gone through in high school, I anticipated going to a naturopathic school in Tempe, Arizona and studying to become a naturopathic doctor, potentially with the addition of acupuncture and all of that. It's funny to think about, because it's so far from what I'm doing now." After graduating, the Tankersleys remained in Arkansas, and Heidi began working as a yoga and pilates teacher. Eventually, she and Jacob would start a custom home building company called G.B. Branch; this is where Heidi first began to write for a living. "My role in that business early on was to create a monthly newsletter. It's so interesting to reflect that that was my outlet, to engage in the business through writing. Since a small age, I had been passionate about writing. That was really fun for me. I also did prospecting calls for the business, which was a challenge. Talk about a life lesson in being comfortable in your skin!"
As previously mentioned, Heidi began writing her first book, The Mod Code, in 2010. She would take five years and endless editing to complete this novel. "The original first line was 'In slid the needle.' I still have it in a journal. I remember I was sitting out in front of my house, in my car, I had just pulled up, and I decided that I had to just start and get down the first words. On my dash I have something Ernest Hemingway said: write as well as you can and finish what you start. It's been there for five years. 'In slid the needle' started it all, and then I started writing really pathetically. I remember I would call my mom or my sister and say, 'Listen to my first pages! It's so awesome.' It wasn't.
However, before The Mod Code was complete, Heidi began another book in 2012, an autobiographical account of her teenage illness, called Finding Miss Sunshine. Finding Miss Sunshine was, according to Heidi, "always been meant to be written, ever since I got sick and got better, and knew that there were hundreds of other people who were continually told that it was impossible to get well. It was only a matter of time." The start for this book was much rockier than for The Mod Code. "At first it was very clinical, very dry. It was clearly not the right time for me to write it." She focused for a time on writing The Mod Code; this allowed her writing skills to develop, for her to learn better how to interweave narratives together in an engaging way. Finally, her writing skills progressed enough that she was able to tell her own story in the way she wanted to, to draw people in and comfort them while making them laugh. She says that until she actually wrote the book, "I could never cognitively see how I could do that time in my life justice, how I would cohesively wrap it all together in a package and present it to the world."
"In every moment, be kind, be genuine, be loving, be truthful, and be grateful."
Heidi's journey in writing Finding Miss Sunshine was an incredibly emotional one. Not only did she relive painful events from her youth, but in 2013, while she was writing, her mother passed away. Her mother was an integral role in her healing as a teenager, and she was one of Heidi's greatest heroes. After her mother's death, Heidi's family found written in her journal what Heidi considers to be her greatest legacy: "In every moment, be kind, be genuine, be loving, be truthful, and be grateful." Heidi says that "during the process of writing, I would have loved to hash some of those events out with her and thank her again many times. Crying and processing through that while writing was restorative in a lot of ways."
After completing Finding Miss Sunshine, Heidi reached her final revisions of The Mod Code. "As I was writing, I remember being on draft two or three and telling Jacob, 'This is so good!' It's so funny—in the middle of a draft, my self-confidence would help, then at the end of every one I would go through an online writing class, or I'd take it to get feedback, or, quite frankly, sometimes I would just reread it myself, and then I would think, 'oh my, really? I thought this was awesome?' Then, for a while, in the middle drafts, that actually alarmed me. I thought that I would forever think it would be great and sometime I'm going read back and see that it wasn't. On some level I think as human beings I think that we should be that way. Every year that goes by, we should be doing better." Eventually, when Heidi reached her tenth draft, she knew it was ready for the world to see.
Heidi published both of her books in December of 2015. Finishing Finding Miss Sunshine allowed her to gain closure and peace about her illness, because she was able to process it fully and make her experiences available to help others. However, her journey with The Mod Code is far from over—the second book is slated for release in December 2016. "People are asking me, 'are you serious, I have to wait?' It is such an awesome feeling. Other people have done this to me, so yes, you have to wait until December 2016. On January 1, I plotted out the major points of book two of The Mod Code on this big board. I kind of knew where it was going to go, and I've got some of the character arcs down." In the meantime though, Heidi has been busy working on another new book, this one a middle grade novel with a unique voice. It's about "a girl, a sixth grader who writes a blog under an alias and gives advice to middle schoolers and high schoolers. She's famous across the country. Her voice woke me up in the night, and I wrote it down. She's a younger, modern-day Dear Abby. What I love is, because I'm so into psychology and personal growth and development, this little gal, named M.J. Solomon, has a an outlet for self-help from a sixth grader's perspective."
Heidi also speaks at conferences, schools, seminars, and corporate events on being brave enough to offer your gifts to the world, on living life to the fullest potential, knowing that you are loved, and other subjects. She sees her speaking and her writing both as ways for her to give back to the world and fulfill her purpose. "If our life experiences and what we've learned can't help someone else in some way, either to make their life easier or to inform good choices or to do good in the world in some way, then what was the pain and strife and learning experience for? I love that when I put my words out there, they will find people when they need them the most. That might be next week or in five or ten years. I mean, I've found books that were written in 1950 by Norman Vincent Peale that are able to make an impact in my life today, for the better. That's huge. Whatever medium that is for people, that's part of contributing to humanity, allowing for our gifts to be given to others."
To find out more about Heidi, to purchase her books, or to schedule her for an event, visit www.heiditankersley.com.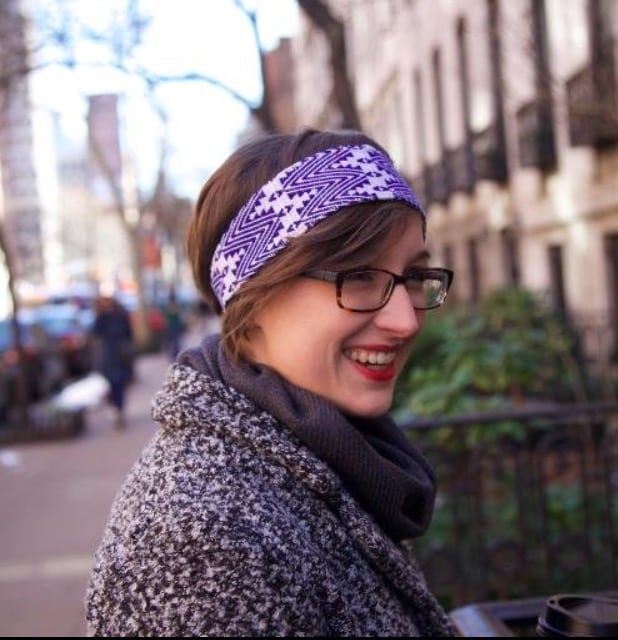 Emalie Cockrell
Contributing Author
Emalie Cockrell is a writer located in Fayetteville, Arkansas. She pursues writing fiction, as well as writing non-fiction about nature, traveling, running, Christianity, and real stories about real people. Watch for more of her work here on Backstory Boon.