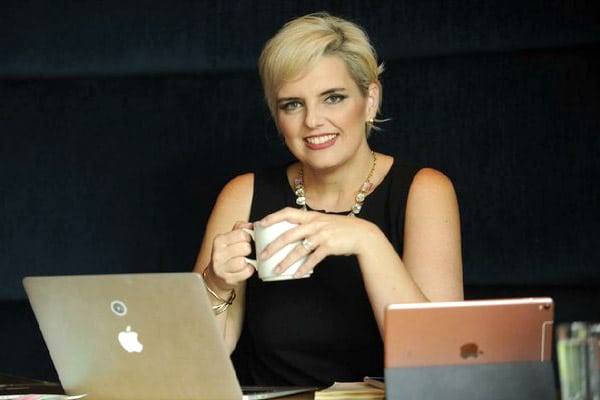 Stepping Out in Faith:
Doug Sprouse
Mayor of Springdale, Arkansas
When Doug Sprouse, mayor of Springdale, was in sixth grade at Westwood Elementary school, he got schooled in humility. "I was always one of the bigger kids in my class," he says, "and the sixth graders were the top dogs at Westwood."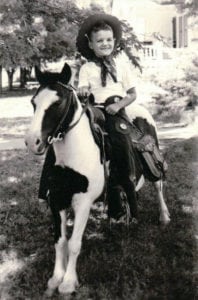 One day, his class looked out the window at the end of the day and saw a couple of first grade students fighting. Doug's teacher, Mrs. Ramsay, asked him to go out and bring the kids to her. "I thought, I can do this, no problem. And I know the whole class is watching me, so I strut out there like John Wayne. I stood over those kids and put my hands on my hips–they were still scuffling, they didn't even see me yet–and I said in the deepest voice a sixth grader can muster, 'All right, boys, you're coming with me.'" The kid on top of the fight looked up at Doug and said, "Nuh-uh!" and took off running. "I've always been big, but I've never been fast," Doug laughs. He turned to grab the second kid, but he was nowhere to be found. Doug was standing on the playground alone. "That was the longest walk back to the classroom," he says. "I walked in, and everybody was howling, including Mrs. Ramsay. That moment, I realized that we're never as big and tough as we think we are."
Doug Sprouse was born in Fort Smith, where the rest of his family is from, but his family moved to Fayetteville when he was two years old, and to Springdale when he was in the second grade. Doug attended Springdale High School and played football under local legend Jarrell Williams. He played as an offensive lineman. He credits his time on the football team with teaching him lessons about teamwork that he couldn't have learned anywhere else. "Teamwork is not only being able to depend on the people around you, but also for the people around you to know they can depend on you. Everyone has to do their job. We really don't affect a lot by ourselves. There are leaders, team players, and all the other personalities and gifts and traits that God gives us–whatever they are, they're all important. It takes all of us working together to really accomplish significant things that last."
Doug also met his wife, Sandy, at Springdale High. During their junior year, they had an English class together. One fated day, their teacher stepped out of the room, and Sandy took advantage of her opportunity. Doug says, "I had this huge head of curly hair, almost a 'fro. Sandy sat on the other side of the room from me. We barely knew each other. I'm just sitting there reading or something, when, all of a sudden, something hits me in the head. I had a paper airplane stuck in my 'fro! And Sandy was over there laughing." Doug and Sandy went to Homecoming together that year, and they dated through the rest of high school. They graduated in 1975 and married in 1977. "I was drawn to her because she was fun. She was into drama. She was junior class president. I wouldn't go after things because I didn't want to get beat. It was easier not to try. But she would go after things, and that attracted me, because it was different from what I would do."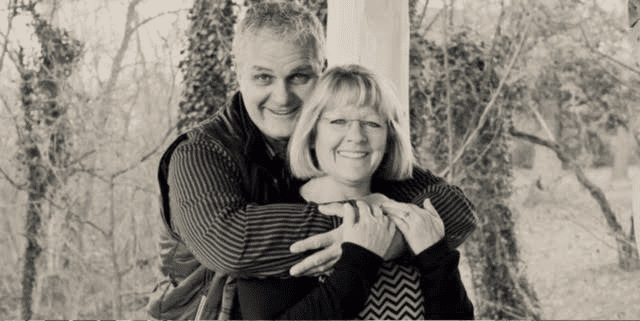 After Sandy and Doug got married, Sandy's father, Leroy Hunt, asked Doug to come work in his custom furniture and auto upholstery shop, Hunt's Upholstery. Doug's father had been in the furniture production business as long as Doug could remember, so it was an easy transition for him. After six years working for his father-in-law, he went to his wife with a major proposition. "I really wanted to open my own furniture upholstery shop. Leroy had been in business for many years, so I knew I wouldn't hurt him. Sandy–I'm always thankful for this, and kind of amazed by it–she supported me one hundred percent through all of it. Even knowing that there was the real potential to hurt her folks. We were 26 or 27, with two young kids. But God was faithful through all of that. Our business really flourished. My dad was about to retire from furniture production, so he became my partner. But the way Sandy supported me was a big moment for us." They opened Sprouse Upholstery in 1983, and it's still open today. Sandy has taken over running the shop.
So how exactly did a young man who didn't like to take risks work up the courage to open his own business? Doug says that it was the transformation that occurred in his life when he and Sandy accepted Christ. "My fear was rooted in pride, in not wanting to look stupid and fail. After we had Philip, our oldest child, Sandy and I made a faith decision, to follow Christ and accept Christ as our Savior. It gave me confidence, because I realized that my life wasn't all up to me. You work hard and do the things you're supposed to do, but God ultimately determines success or failure. And if you fail at something, it doesn't mean God wasn't in it. He may use that failure to teach you much more than the success. My confidence wasn't in my abilities, it was in knowing that I was doing what I believed God wanted me to do, and that he would use my success or my failure to help me grow as a person. Shortly after we made the decision to follow Christ, I started my own business."
In 1999, Doug decided to go out on a limb again, this time by pursuing a position on the Springdale school board. "I knew a few school board members, a couple of them from church, but I didn't know all of them very well. I didn't have any agenda or problems with the Springdale schools–Sandy and I were actually great supporters of the Springdale schools. Our kids were getting a great education. It was funny–Jerry Van Hoose was on the school board, but when he became mayor he had to leave the board. So there was an opening. I was encouraged to apply for the spot, so I did." Doug was appointed to the board to replace Mayor Van Hoose and remained on the board for nine years. He served as president of the school board from 2005 to 2007. During his time on the board, he helped build Har-Ber High School to alleviate the stress on Springdale High School, and he pushed for the recent addition to Springdale High School. He ranks his time on the school board as some of the most rewarding years of his life.
Then, in 2008, he found an even longer limb to step out on: "My decision to run for mayor came from a Sunday school fellowship. Someone mentioned that Mayor Van Hoose wasn't going to run again, and someone else piped up, 'hey, maybe you should do it, Doug!' Everyone laughed, because it was kind of a joke, but that was when the seed was planted. I began to pray about it and talk to people about it and get counsel. I didn't know if I would win or lose, but I knew God wanted me to run. Knowing that you don't control it anyway takes the fear out of failure. All I can do is work hard and use the talents God has given me, and he'll use the results, whatever the results are. Really, if you do that, you don't ever fail. It may look like you've failed at what you were trying to accomplish, but God can use it to help you grow and affect other people's lives." Doug was elected mayor in 2008, and ran for a third term (unopposed) this year.
When asked what he has learned about himself during his time as mayor, Doug's response, surprisingly, was not focused on himself. "We all uniquely gifted by God. We all have different talents to glorify Him. The more we recognize those, the better we can be positioned to use them. I believe God gave me the ability to help encourage, and to bring calm and consensus. I think I'm gifted to help work through problems." He pointed to several problems in the city of Springdale that he has helped resolve, especially his aid to the relationship between the mayoral office and city council. His legacy, as a businessman and as a public servant, is one of service and humility, always looking to how he can help those around him.
"If we're not here to serve as elected officials,
then why are we here?"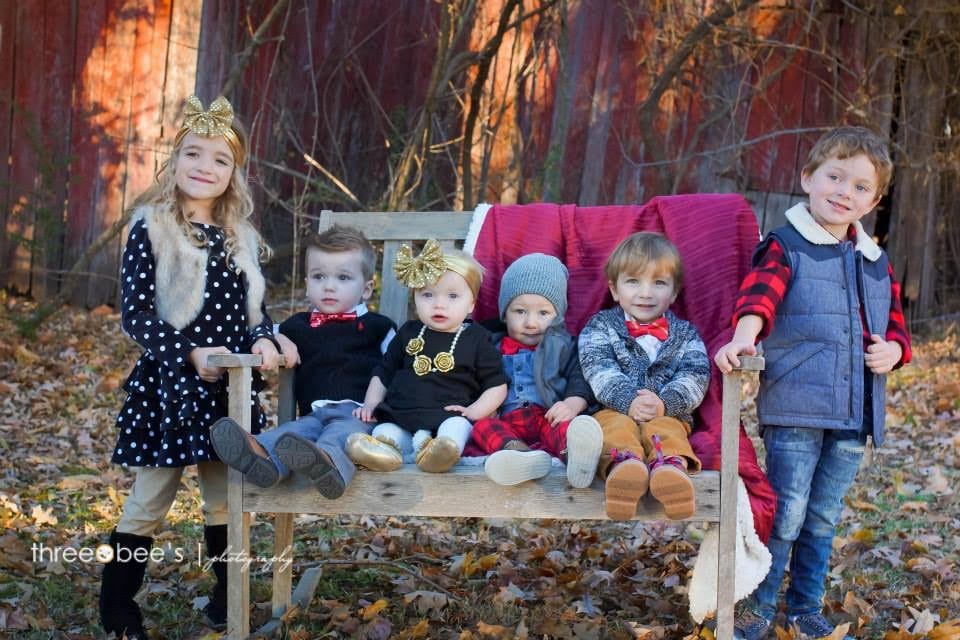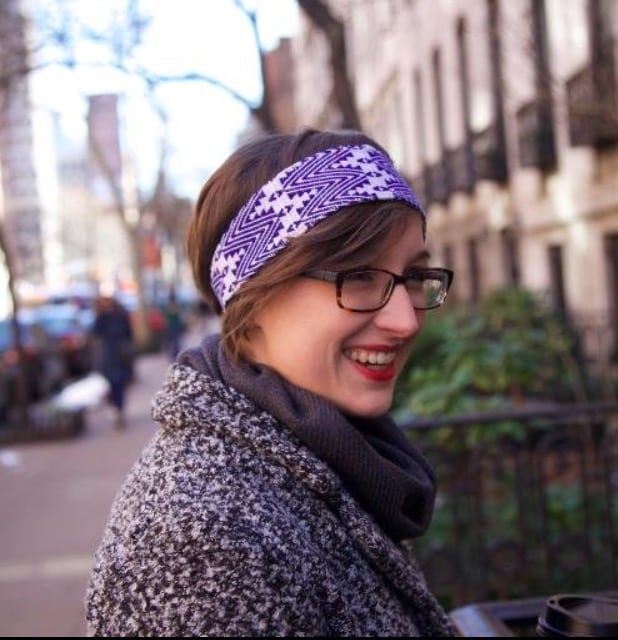 Emalie Cockrell
Contributing Author
Emalie Cockrell is a writer located in Fayetteville, Arkansas. She pursues writing fiction, as well as writing non-fiction about nature, traveling, running, Christianity, and real stories about real people. Watch for more of her work here on Backstory Boon.