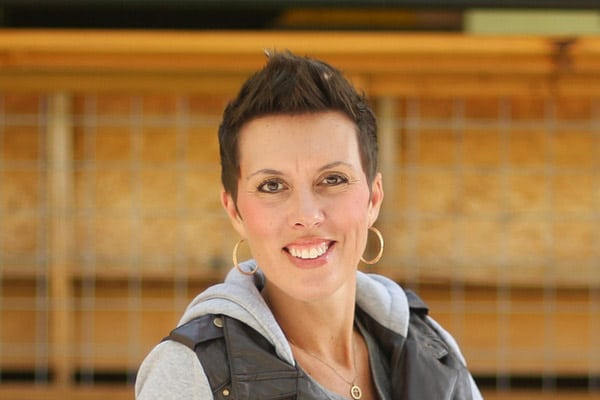 ADOPTING A PASSION FOR HELPING:


Jody Dilday
When you ask a little girl what she wants to be when she grows up, you don't expect to hear the words "social worker." "Veterinarian," yes. "Princess," definitely. But not "social worker."
Jody Dilday's first strong memory as a child was the adoption of her little brother. She was about four and a half years old when a knock on the door delivered the long-awaited sibling into her parents' arms. Jody was thrilled about "our baby." As she says, "When parents adopt, everybody adopts."
Before he came into her life, Jody couldn't understand how her little brother was going to arrive through the front door, not through Mommy's tummy. So her parents took her to see a social worker named Ruby, who explained the process of adoption to the little girl. Jody was in awe of Ruby. This was the first professional woman she remembers associating with, and almost immediately she decided that she too wanted to be a social worker.
Unlike many childhood dreams, Jody's stuck. She's been passionate about it ever since.
North to South
Jody grew up in South Dakota, which in her words is "cold, flat, and windy." She didn't walk uphill both ways to school, but she did have to walk backward, facing away from the icy wind. Otherwise, her eyes would water, and the tears would freeze on her cheeks.
She lived there until she was 17 years old. That's when the trucking company her father worked for went bankrupt and he had to get another job, fast. It was 1989, and Jones Truck Lines was one of the biggest names in the business, so he got a job in Arkansas and prepared to uproot the family.
Jody was about to graduate from high school with the 500-kid class that she'd grown up with, and it was heartbreaking to think of leaving all that behind. So she made a deal with her parents. Her dad moved first to start working, then Jody's mom and brother sold the house and went to join him. Jody had enough credits to graduate, so she lived in her grandparents' basement for the last couple months of her senior year, through Christmas, then she moved to Fayetteville.
Her first experience of Northwest Arkansas was a mild case of culture shock. "It's a Friday night in Fayetteville before a Saturday football game. It is crazy, and everyone is dressed to the nines… all these Southern women (and this was the era of the "bow head," this is '89), all these beautiful women with their beautiful long hair and their beautiful hair bows, and their matching belt, bag, and shoes… in South Dakota, we wear sweatshirts to football games — or snowmobile suits. Not dresses and heels."
She felt like she'd moved to the Deep South. Back home, the predominant heritage was Scandinavian, and people were divided into two camps: Catholic and Lutheran. Arriving in NWA, Jody soon realized that things were very, very different here. Jody went back to South Dakota in the spring for graduation and prom. She had no intention of living in Fayetteville permanently. She would move North as soon as she turned 18.
But in time, Jody got used to the place. She had assumed that she would go to South Dakota State University, but found that she kind of liked Arkansas. For one thing, it wasn't freezing. For another, she felt a kinship with Fayetteville. It was her kind of place. She decided that she would be a Razorback, part of something different. She embraced Northwest Arkansas and started putting down roots.
Pursuing a Dream
Jody made another deal with her parents. She'd received an academic scholarship to attend the University of Arkansas, so she used the money that she had been saving for college to pay for a dorm room. Jody says that she would never allow her kids to spend all that money just to live across town, but somehow she convinced her parents to give her this little taste of freedom.
She declared her major immediately: social work. It was still her passion after all those years. Her first semester was fantastic; she finished with a 3.65 GPA. The second semester was a different story — 1.62. Why the sharp decline? Too much partying, too much time with friends, a loss of structure…. "That's not who I wanted to be… that was humiliating." Jody wasn't that kind of girl. She didn't want to disappoint others, and especially herself. After that experience, she learned to show up and do the work, turning everything around the next year. Of course, once she got into social work classes, she earned nothing but A's.
Social Work: In the Trenches
The first thing she did out of college was start work at the Department of Human Services. She did that for three and a half years, which she figures is about three times as long as the average DHS case worker. "It's hard to walk with somebody through their crisis and not take it home with you." She was in protective services, helping families improve their situation and monitoring foster children who had been placed back into their homes.
Jody calls herself "green" and "naïve" in those days. She thought she was going to change the world and save these kids. Her experiences at the DHS were humbling, but the lessons she learned are what got her to the place she is now.
"What looks like neglect, what looks like laziness, what looks like all kinds of things that we judge, is our perspective. It's middle-class perspective, looking down on somebody that lives in poverty. Educational neglect was a big reason that we would be court ordered into somebody's life — a kid was chronically absent. Well, the kid was chronically absent because the car broke down, there was no gas, they lived in the country because they couldn't afford to live in town, Mom overslept because she worked the third shift…. You know, there are so many reasons, not that people are bad parents, but their circumstances were really difficult. And from where we sit, it's really easy to judge."
"That's Mark?"
Jody got married at age 20. It might seem early, but as she says, "When you meet the right person…." That right person was Mark. He was a construction worker who built a house next door to Jody's parents, and she became friends with him. Mark lived on North Garland Avenue, and her parents were big Razorback fans, always looking for a good parking spot. So, Mark offered them a place at his house to park for football games.
One day, Jody went to a game with her parents. They parked and got out of the car, and her dad waved at their friend. Her first thought was, "That's Mark?" She expected her parents' construction worker friend to be very different from the guy she saw in front of her. "I totally set my sights on him," she says.
Some time later, Jody was going to another game and saw Mark again, but she went away without saying anything. Later that evening, her house key went missing, and her mom said, "Too bad, you'll have to go back to Mark's house and see if you can find that key." Then they discovered that Jody's brother had her key all along. Mom chimed in again, "Oh, pretend like you lost your key."
Jody laughs as she remembers the crazy situation. "So I did. I went back that night and lied, and told him that I had lost a key, and he helped me. We got down on our hands and knees in the dirt…and we're looking for a key that I know is not there and I began to feel very foolish!" He suggested that she should come back the next day to look for the key in the daylight, but she might as well stick around for a while since he was hosting a party. "So, I stayed, and I told him that night that there was no key, and he was very flattered, and that was that." She got home after the first date and told her mom, "That's the man I'm going to marry." Jody and Mark have been married for 24 years now.
Early Family Life
The Dilday family started to grow, and fast. Jody had her first daughter while working at the DHS, leaving work and then returning part-time. She says jokingly, "Every time I was about to quit I had a positive pregnancy test, so I had to stay on the insurance." Her second child was a surprise—she was pregnant with him on her daughter's first birthday. After that, she stayed home, gave birth to a third child, and took care of all three.
She began working as an independent sales director for Pampered Chef. She stayed home with the children during the day, then did kitchen shows one or two times a week to earn grocery money and several free vacations. Over the next six years, her business grew to include 27 consultants.
Jody loved it, but when the kids got to school-age, there was no point in being home alone during the day and gone in the evenings. Also, around this time her computer crashed and all of the data for her Pampered Chef business disappeared. She either had to rebuild everything or start a different business. Either way, if she didn't succeed at something soon, they might lose the house they had just purchased. Jody got down on her knees and prayed.
DHS + Pampered Chef = Fundraising
The next day, Jody's mom called. "Hey, I just got a call from Ruth…. She wondered if you ever wanted to do fundraising because there's an organization looking for a professional fundraiser."
All Judy knew about fundraising was the Jerry Lewis MDA Telethon and the United Way. Who else would pay people for fundraising? She discovered it was the American Red Cross. She called a fundraising consultant who went to her church and said, "Tell me everything I need to know." After a lengthy interview, she got the position. Suddenly, she was making twice as much money as she had been at the DHS — a financial windfall that saved their house and gave Jody the opportunity to start a whole new career.
Little did she know, her years of social work with the DHS and selling kitchen tools had prepared her well for the job of director of development and community relations for the local Red Cross chapter. Fundraising was basically social work with a heavy dose of salesmanship. She worked there for nearly four years. One time she was "swayed by the money" and left to work in the corporate world. She lasted all of 90 days. Jody was miserable. The corporate culture was only about the bottom line; she didn't seem to be helping anybody. Her replacement at the Red Cross ended up not working out, so she called her old boss and said, "Will you take me back?" He was relieved, and so was Jody. She went back to throw herself into fundraising work.
Jody worked with the Red Cross through the devastation of Hurricane Katrina in 2005. That was the beginning of the end. "In 6 weeks we raised about 1.6 million through our chapter. I don't remember how many consecutive days I worked…the press was constantly calling." It was a massive physical and emotional drain, and it took everything she had to hold it all together.
Then she and a partner went down to work with the Red Cross public affairs team in Houston, Texas where 11,000 refugees were crowded into the Astrodome. That's when Hurricane Rita started making its way to Houston. Jody and her companion decided they were going to drive out of the city — along with three million other evacuees. They spent 23 hours on the interstate between Houston and Waco. Temperatures that day neared 100°F. There was no gas available. They were stuck in seven lanes of traffic, all going North, and could have pushed the car much faster than they drove it.
It was a terrifying experience. Jody knew what had happened just days before in New Orleans and had heard horrific stories about conditions at the Superdome. She waited for people to lose their minds. That didn't happen, but it was a very real possibility. The gridlock and heat of the evacuation led to 90+ deaths. Jody had babies at home and didn't know if she would ever see them again. It was time to look for a different job.
The Single Parent Scholarship Fund
She left the Red Cross in 2006 and worked at the Art Center of the Ozarks "for about a minute and a half." She'd thought that a job in arts and culture would be fun, comfortable, "cushy." But it didn't feed her soul. She loved theater, but it didn't touch the people she had a passion for. "I've got to be doing something that I can really see the impact (of), and I can know that I'm making a difference for people in a tangible way."
After six months with ACO, Jody was approached about applying for an opening at the Single Parent Scholarship Fund of Northwest Arkansas. She didn't know much about the organization, and at first, she didn't think she could identify with single parents. She was happily married, her parents were still married to their original spouses, and so were her grandparents. Then she got on the SPSF website and realized that this organization was helping low-income families become financially stable and independent. The people she had tried to help with the DHS were living in poverty; that was their problem. They weren't bad parents or bad people—they were just impoverished. This was an organization providing direct financial assistance to single parents so that they could pursue a college degree and gain sufficient employment to take care of their families.
That was something Jody could get behind. She applied and got the job in July 2007.
Pathway to Prosperity
Jody clearly loves what she does. She's as enthusiastic about social work now as she was as a kid. Serving with SPSF for nine years (she's now the executive director), she has had a significant impact on countless people in the Northwest Arkansas region. Still, it's the little things that sometimes count the most. "I am always humbled by the difference you can make in somebody's life, and you don't even know—you're not even necessarily trying—and what small gestures can make such a meaningful difference for somebody." Even if she does something as simple as taking a single parent out for coffee, getting them connected to the Fund, or giving a warm and understanding hug, Jody changes lives daily.
One of the most impressive and difficult challenges that Jody has faced with the SPSF was the loss of a massive amount of funding last year. A single donor had consistently provided the money for one-third of their scholarships—$130,000—and one cold rainy day, Jody was informed that the funding would cease in two years' time.
It was a terrible blow. Jody got home that night and cried. But the next morning she came to work and said, "You know, we're going to look back and say this is the best thing that ever happened because it's going to shake us out of this comfortable spot. We'll find a way to overcome and be a stronger organization because of it."
She admits to being a Pollyanna, but her strength and positivity are largely a product of her faith. "Growing up in the church, growing up with a faith…we don't talk about it all the time…but my faith is just very grounding, and so that's why I'm a glass-half-full girl…. I know that there is a purpose, I know that everything works for good…and I've seen that play out in my life again and again and again and again. So it becomes almost easy to look at things that way."
It took the organization a year to figure out what they were going to do about the money. Jody calls it a stroke of dumb luck that one day she said flippantly, "We can either raise $130,000 every year or raise $3,000,000 once." When she said that, it was like a lightbulb switched on. They hired a consultant, did a feasibility study, and found out it was doable. Thus began the Pathway to Prosperity Campaign to raise $3 million before funding ran out.
Jody never doubted they could make it. She had to work hard, and her patience was tested when the largest gift came toward the end of the campaign rather than the beginning, but in the end, it was a complete success.
Influence and Impact
How does it feel to be the leader of a group that's making such a significant difference in Northwest Arkansas? Jody says it's a privilege for her to represent SPSF. She gets emotional talking about the single parents that they help. "The students who come, who bare their mistakes and their worries and their dreams to us, and to get to walk alongside them…it's pretty cool."
Those hard-working students are the reason Jody stays. She loves to see the transformation in people, not just when they get jobs and money, but when they gain new confidence in themselves. "These students are so intentional. I'd say 75% of the reason they're going back to school isn't making life better or easier. It's saying 'I'm going to show my kids; I'm going to teach them by what I do, not just by paying it lip service.'" That's powerful parenting. We could all learn a lot from these students.
When asked about the most influential people in her life, Jody is quick to answer, "Mark." He is still her partner after all these years, quiet and steady. Her parents are also an inspiration to her with their example of a beautiful marriage. "That baby brother of mine is pretty awesome too…and my kids are amazing." For Jody Dilday, family is central to everything she does. "Even though (this article) has not been a lot about them…that's what it boils down to."
Family. Helping people in tangible ways. Getting to the root of social problems. Those are the passions that drive the great people of this world. Those are the passions that drive Jody Dilday.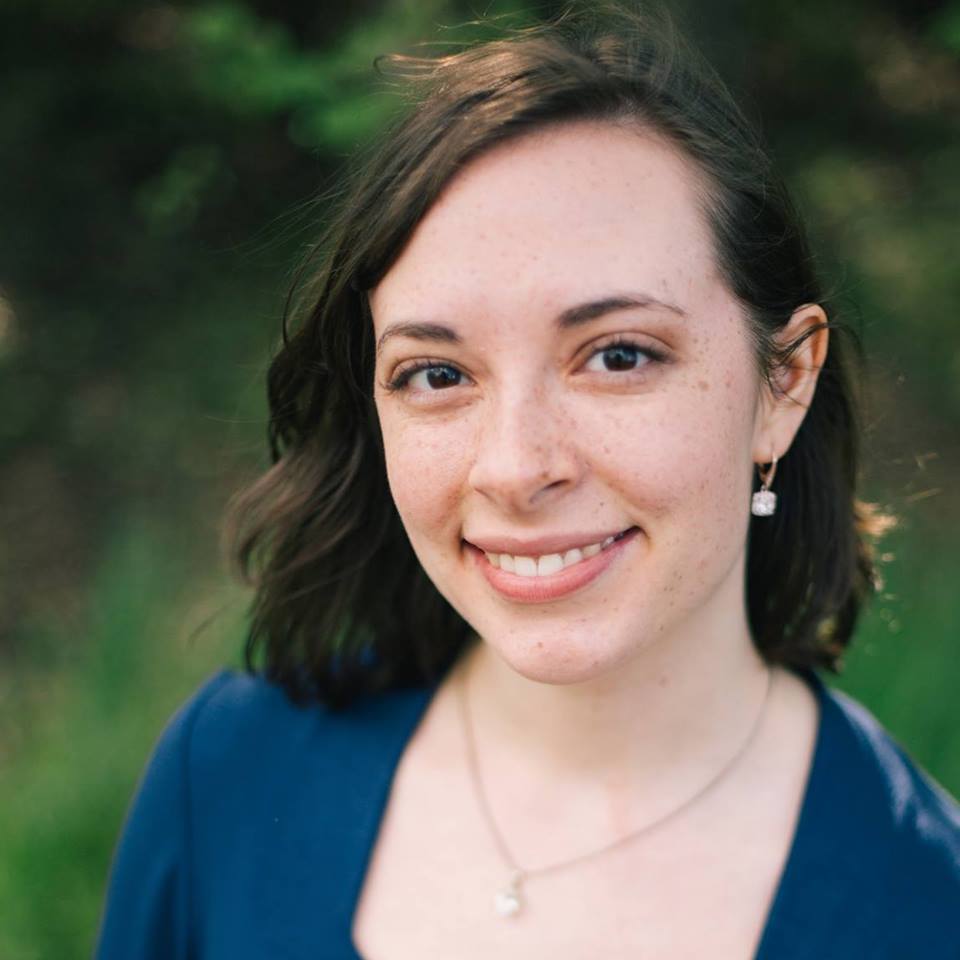 Abigail Young
Contributing Author
Abigail Young was born and raised in Northwest Arkansas. A writer and word nerd, she runs the freelance editing company Stressless Edits. She's passionate about following Jesus, traveling Europe, and living an amazing story with the world's best husband.