When Gwen Rockwood saw Shannon Magsam's name and number pop up on her caller ID in 2008, she wondered what she could possibly be calling about. Shannon began, "I know this is crazy, because we don't we don't even really know each other well…" Gwen had no idea that the idea Shannon was about to propose would change her life.
We met Gwen and Shannon for our interview on St. Patrick's Day, and they immediately gave the impression of a dynamic duo. Gwen stood tall, calm, her blonde hair falling softly around her shoulders over her dark green shirt. Short, dark-haired Shannon chatted eagerly with us, in a bright aqua blouse with matching fingernails. They told us their story with honesty and humor, one picking up just where the other left off.
At the time that they began their blog, NWA Motherlode, both Shannon and Gwen were newspaper reporters turned freelancers with kindergarteners at home. They had worked together briefly while freelancing for the same company, Mitchell Communications Group. Gwen was writing a column that she still writes today, the Rockwood Files, which started in Stuttgart, AR and is now published in many newspapers in Arkansas, Missouri, and Oklahoma. Shannon was focusing on freelancing, but saw a need in northwest Arkansas that she thought she could fill. "With all the moms that we have here in northwest Arkansas," Shannon thought, "with new ones born every day, as we say, and also new ones moving in by the droves, how do we connect? I realized we really needed a website like this, a 'Mom hub' where you can go and get instantly connected. But I didn't want to do it by myself. I had been a newspaper reporter, and I knew that it takes many people to pull something like that together. So I started thinking about who I would want to go on this adventure with, and Gwen's name popped up and just kept popping up."
Gwen was uncertain about Shannon's idea at first. "She pitched this idea, and I remember thinking, 'of course we need something like that, but surely it's out there.' It made so much sense that I was convinced that surely it was already done. So I looked around, and she was right, there just wasn't anything out there. The more I thought about it, the more it made sense that it was something we could do with our skill sets and that it really was something that was needed in the community." Gwen and Shannon met for lunch and started tossing around ideas for content, calendar, and what they, as moms themselves, would want to see on the site, including all the stages of life as a mom. According to Gwen, "We wanted to have an online meeting place, where, if you're stuck at home because the baby has a cold, you can hang with us here, and we can swap stories and tips and kind of get each other through it. We always say 'we're in the trenches together.'" I think it helps to have that sense of community, to be able to say 'I know exactly what you're going through, because I'm right there too.'
Moms used to talk over the back fence. That's how we all caught up with each other. Now the back fence has moved online."
The "mom blog" boomed in 2008 as the economy crashed, but that didn't deter Shannon and Gwen. They created a business plan, which included not paying themselves for almost a year, and took the leap. One of their first obstacles was choosing a name for the blog. Shannon says, "Man, that process was hard! It was like naming our child." They settled on "NWA Motherlode," because they wanted their readers to know that their blog would be a wealth of everything a mom could want or need in the northwest Arkansas region. But just before launch, Shannon began to panic—what if they ran out of things to write about? Gwen reassured her that there was surely an endless amount of content out there for moms (although she admits she wasn't sure at the time), but Shannon still lost sleep over it. Now they laugh and confess that their main problem is that they don't have enough room or time to write about every idea they have. Shannon admits, "In eight years, there hasn't been a day that we haven't posted one or more things on the site. I don't think I've gone to bed thinking, I don't have anything else to-do."
In the big picture, the success of NWA Motherlode for the past eight years has much to do with Gwen's and Shannon's focus on community and relationships. Gwen says that "we really want the site to be about the moms. It's not just about our story. We do write some of our own personal stories on the site, but the majority of it is about what's going on for moms and parents in the community.
We want the focus to be on the moms, because we think they are fascinating people–I mean, really! They are raising human beings–this is not a little thing they're pulling off."
Shannon continues, "Wherever you're from, so many things about motherhood are universal, so we're able to speak the same language." Then she adds with surprise, "We have lots of grandmothers on the site too! And even though it's called 'Motherlode' and our tagline is 'Where moms click," and we do say 'mamas' a lot, we know there are a lot of dads out there too–single dads, dads who stay at home with the kids." (To which Gwen adds, "We're very pro-dad.") According to Shannon, their idea of a community-based website "resonated. It worked. That's why we're still here."
One thing Gwen and Shannon both emphasize is that they have no regrets in their journey, mainly because they decided to be successful in the way they decided, not according to what someone else considered success. Shannon says that they "taught a class on this once at a blogger convention. Success needs to be how you define it. You need to work that out for yourself, not for someone to look at you and think, 'they're successful.' You have to go inside and say, 'Success for me is going to be these five things,' and then work your life around those five things. I think that we've been able to do that." Gwen agrees: "We've had opportunities to grow faster that we've sometimes passed on, but we don't regret that. We worried that we would regret it, but we had some very wise counsel from people that we admire who are older than us and have run businesses for longer. We stuck to what was important for us: that we be in creative control of the product and that we would still be in control of our schedule. We didn't want it to ever get so big so fast that it ran us, that we couldn't leave at 10:00 AM on a Thursday to go to our child's program at school. We've always been able to say that with no questions asked—we just go and we make it happen. Our priority is our family. We've always honored that initial commitment to work this around our family and what's best for us. Maybe the blog could have grown faster or bigger in several ways, but we've never regretted our decisions."
Success needs to be how you define it.
Gwen and Shannon also credit their strong support of each other for their lack of regret. "Every once in awhile we'll look at each other and ask, 'you still good?'" Shannon says. "We check in a lot with each other. We support each other. That's the thing about having a good partner. If we had not been such a good team, it could have been much different. But, as it turned out, if we have a sick kid, or if we go on vacation, we really have each other's back, and we can each take over if we need to. We can trust each other to do that. We can trust that it's not going to take a nosedive because I'm off for a few days." Gwen adds, "If we weren't having so much fun doing it, it would have been easier to consider quitting! We genuinely have a lot of fun doing it. We love the creative process behind it. Of course there are things in the business day-to-day that are hard, but we get each other through it, and we're always up for the next new thing we're going to do."
The ladies also praise their husbands for their support and patience in starting NWA Motherlode. Shannon explains, "Definitely part of our backstory is having really supportive husbands. I mean, when you first start a business, you aren't paying yourself. We were working so many hours a week, but not getting paid. We were asking them, 'can you do this, can you go get the groceries,' because we were so slammed. From day one, they have always been like, 'you guys have got this.'" Gwen adds in, "Like when we decided to take on the Mom Prom." (Shannon: "Oh gosh.") "We had this crazy idea—what if we throw a prom for moms? Six hundred moms! And make it a charity event! We had no idea what we were getting into, but our husbands were like, 'yeah, do it!' That cuts into family time, but they have always believed in us."
Both Shannon and Gwen see NWA Motherlode as a kind of legacy, both one passed down from their parents and one they hope will inspire their children. Both Shannon's and Gwen's parents were entrepreneurs. Shannon says, "All of our parents had a strong work ethic. It seems like a natural progression that we would start a business. I had never thought about it before, but because our parents did have their own businesses, it didn't seem like that big of a leap." Gwen adds, "We understood that it wasn't going to be easy. In some ways, it's even harder than you expect. But we always felt like, because they did it, we could do it." NWA Motherlode is something Gwen's and Shannon's kids have grown up with, so their main concern these days is that their moms don't write anything embarrassing about them. Gwen explains, "I think that they're proud of it though. I think they get that it's something we created from nothing, that didn't exist before. I think that kids are natural creators, so they get that intuitively, that you made something. I hope that they're proud of that. They know that we're really committed to it and that we worked hard toward it. That's something you want to teach your kids, that if something is important to you, you do have to work at it. They see us doing that day in and day out." Shannon continues, "It also teaches them that you can do something you really love as your work. Your work can be fun and invigorating and exciting, not drudgery."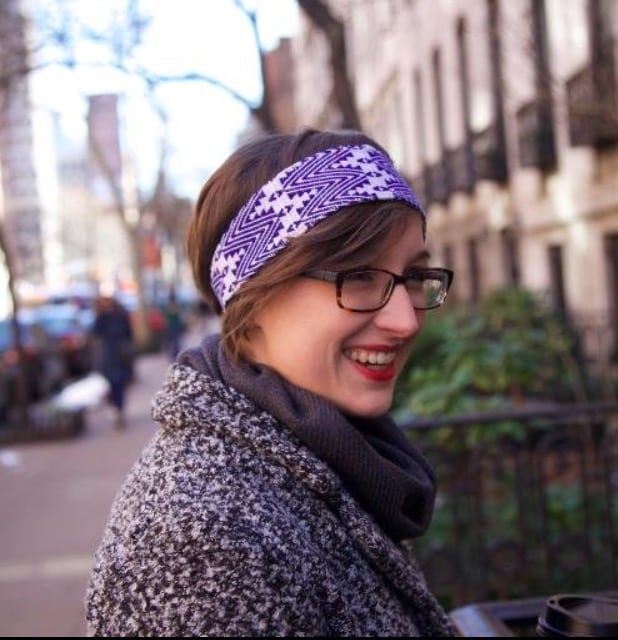 Emalie Cockrell
Contributing Author
Emalie Cockrell is a writer located in Fayetteville, Arkansas. She pursues writing fiction, as well as writing non-fiction about nature, traveling, running, Christianity, and real stories about real people. Watch for more of her work here on Backstory Boon.