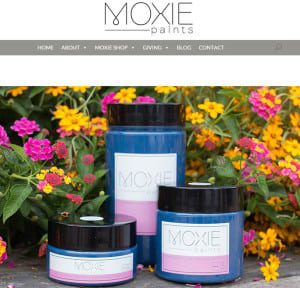 Blue Zoo designed a website for Moxie Paints, with a fresh look, multiple usability features and eCommerce.
Moxie Paints is a small boutique paint company offering only non-toxic, hypoallergenic, and VOC-Free paints and painting products made from chalk, clay, limestone, and earth mined pigments, such as ocher and mica. All their products are made with pure water, and without solvents.
Blue Zoo is proud to have helped Moxie Paints bring their vision to life!
As always, the client has control of the website and may make changes after the initial design is completed.