Have you seen our portfolio lately?
We've updated our portfolio with over 70 designs for you to admire. Power to the portfolio!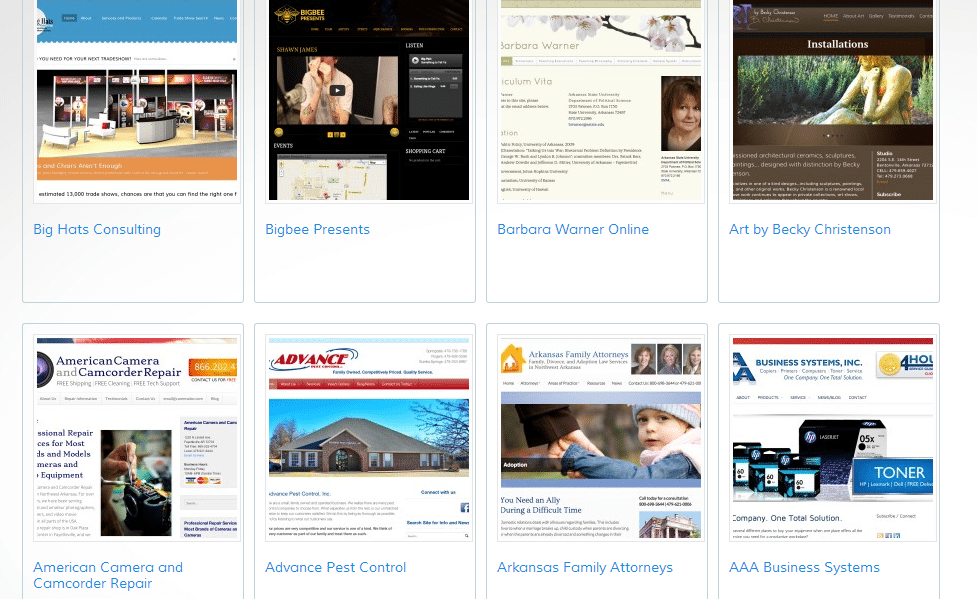 For the last two years, we've been so busy building websites and campaigns for clients that we didn't update our portfolio. You know the tired, but true story of "the cobbler's kids having no shoes and being the last to get new shoes." Well, our kids finally have new shoes and they are looking pretty darn good!
Thanks Morgan.Your designs and enthusiasm rock!
Browsing our portfolio is a great way to get ideas and inspiration for your next web or graphic design project.
Here are some of my favorites. Some clients want Bold like Kim and some want more focus like Little Bird. Regardless of the design, complexity or budget, we strive to offer the premier Northwest Arkansas web design. You can browse by websites, graphic design, logos or social media categories. Enjoy!
We like to start a project by meeting our potential client, in person or online, to learn more about your goals, needs, vision and challenges that might be driving the project. We ask lots of questions to help us clarify what you really want and need. Then we start the project with lots of communication and feedback using our project management software.
Have fun browsing and dreaming up ideas for your next project. We are passionate about helping you go "beyond the website."
Follow our team tips and newsletter for more exciting details on our new programs for going beyond the website to help you thrive online with awesome marketing, social media and content support.
Quit Monkeying Around. Get the Power. Join the Zoo!