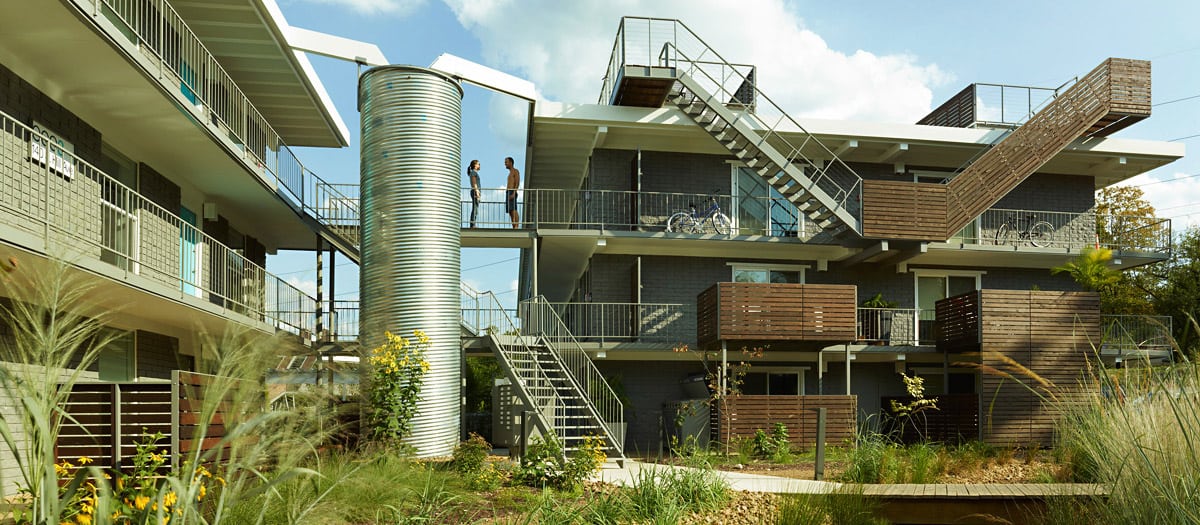 Client Spotlight: Specialized Real Estate Group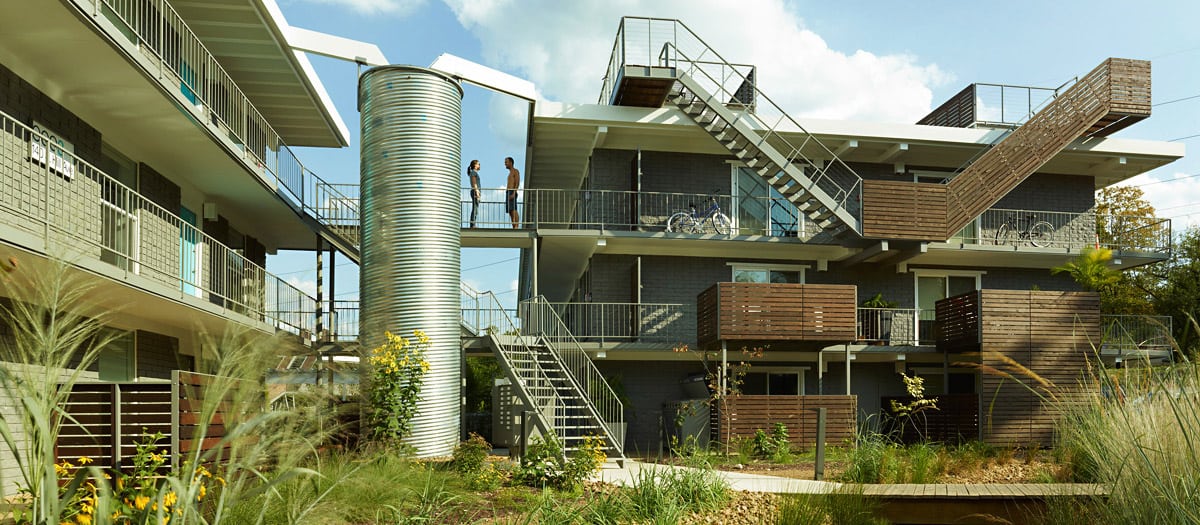 Client Spotlight: Specialized Real Estate Group
Blue Zoo recently had the pleasure of working with Specialized Real Estate Group to bring them a new, cutting-edge design for their company website.
Specialized, an exceptional real estate development and property management company, is an award-winning leader in LEED and ENERGY STAR certified multifamily properties. Their name is synonymous in the Northwest Arkansas region with creating healthy green communities.
Specialized Real Estate Group works to facilitate a true sense of community within each of their properties, providing professional and responsive customer service, and working with local architects to give each of their projects a fresh and distinctive design.
They are committed to green and healthy construction, including the use of Low-Impact Development (LID) strategies and non-toxic paints and finishes for healthy indoor air quality.
Specialized Real Estate Group is the developer of ECO Modern Flats (pictured), which is the greenest — and most award-winning — apartment community in Arkansas, and has been honored with the following awards:
Eco Modern Flats Wins ENERGY STAR
Urban Land Institute Award Finalist
National Apartment Association 2013 Paragon Awards: Best New Community Under 150 Units, and Best Green Community
Finalist, Urban Land Institute Global Awards for Excellence
2012 LEED for Homes Award: Outstanding Multifamily Project
2013 Student Housing Business Innovator Award for Green and Sustainable Construction
Green Builder Magazine Green Home of the Year Award: Best Community Project
American Institute of Architects: Arkansas Chapter Merit Award
US Green Building Council: Arkansas' Most Outstanding Residential Project
Illinois River Watershed Partnership: Golden Paddle Award for Construction
Fayetteville Construction and Developers: Sustainability Award
National Wildlife Federation: Certified Wildlife Habitat
Fayetteville Urban Forestry Advisory Board: Landscape Award
As a cutting-edge company, Specialized wanted a cutting-edge design for their website. Blue Zoo helped them add video, large showcase photography and renderings to their site, and gave them the tools to meet the primary goal of their rejuvenated website: to share what they are doing with the world.
We are proud to have worked with such a great company! Check them out at http://www.specializedreg.com!
About Kelly
Kelly was a Creative Content Strategist at Blue Zoo Creative. Her creative background in art, music and photography, experience in corporate HR, and Master's degree in English Literature from The College of William & Mary, she was able to adjust her style of writing for each unique client.