Quality content is the key to building an effective online presence.
The Blue Zoo Crew offers professional writing services for your online presence.  Our team can provide research, strategy, editing and content writing to create an effective campaign for your website or blog.
Maybe your content just needs a little more snap, or perhaps you need a whole new story.
Maybe you'd rather focus on running your business than on writing.  Or,
Maybe you know you want a blog, but don't have the time to create it.
[hr]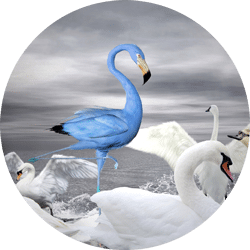 Whatever your need, our creative team will work hard to make your business stand out from the flock. Contact us today to see how we can create the content you need!
After all – Any monkey can make a website:
the Pros of the Blue Zoo Crew build it right.
Contact us today for a FREE consultation
Quit Monkeying Around! Join the Zoo.™