Search engine optimization (SEO) is very important for attracting new visitors to your site.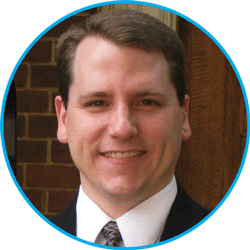 The way search engines rank your site has changed dramatically over the past few years. If you set your site up more than a couple of years ago with SEO in mind, you might be working with old information and be missing out on valuable opportunities.
There are two things that you have to work on when performing SEO on your site, on-site and off-site optimization. Both of them are very important, but on-site optimization is where you have the most control since you own your site. Here are a few things you need to keep in mind when performing on-site optimization.
If you're trying to optimize for a specific keyword (ex. baseball hats, exercise equipment, etc.), make sure that you mention that keyword on your site. There are some recommendations about the minimum number of times you have to have the keyword on the site, but for the most part, that's more trouble than it's worth. Just make sure that you have the keyword in the body of the text somewhere
Next, make sure that your keyword is in the title (in the browser bar at the top of the page) and header (typically the bolded title above the main text). You also want to make sure that your keywords are in the meta description which is hidden in the HTML code and is sometimes difficult to change. We use WordPress at Blue Zoo Creative which has some great tools for the layman to easily manage these values.
The meta keywords tag used to be a very important tag, but it is no longer used by major search engines. Don't waste your time by populating this tag.
If you have any questions about SEO, contact us to see how we can help.