Blue Zoo Creative Expands Services
Blue Zoo Creative Expands Services
FOR IMMEDIATE RELEASE:
Blue Zoo Creative, a digital design company based out of Fayetteville, continues to grow and recently promoted three key staff members as part of an expansion of their services to include a full suite of branding, photography and video, in addition to web and print design and development.
Mark Cloud has been made a Partner and is the Chief Marketing Officer. Megan Tucker, previously Operations Director, has been promoted to Chief Culture Officer, and Monica Foster, previously a web development contractor, is now Creative Operations Director.
Cloud will be focusing on the customer experience, from concept to completion. States Eric Huber, Partner and Chief Creative Officer at Blue Zoo, "Having collaborated with him in the past on various projects, Mark's business development skills and branding acumen really impressed us. We always enjoyed working with him and collaborating on projects together. Now we get to do this on a daily basis."
"Mark's abilities to connect with clients, understand their problems and look at the big picture to solve those problems will be a great addition to the services we offer," added Collin Condray, Partner and Chief Technology Officer.
Cloud's work background includes over 20 years experience in business development and corporate rebranding, including marketing, design, presentations and consulting for the Architecture, Engineering and Construction (AEC) industry.
His educational background includes a Bachelor of Science in Marketing from the Mississippi State University College of Business and Industry.
"I truly believe that good ideas can become great ones when shared with others. Collaboration is a big word but it just means that you aren't too arrogant to believe that others may have a better idea than you do, so you're not afraid to include them in the creative process," stated Cloud.
Tucker, the new Chief Culture Officer, will be working with Blue Zoo's contractor community, called The Pride, and will be serving as the liaison between Blue Zoo, its contractors and clients.
Stated Huber, "Megan's passion to help people connect to others, and to help enable a good work/life balance is making The Pride a tremendous asset for creative collaboration. She insures every member is a great culture fit and that they, in turn, have a passion to help others."
"Megan is very upbeat and positive. She is great at connecting with and motivating others. With her on-going education, she will be very effective at making our contractors' experience superior and creating an engaged contractor community," added Condray.
Tucker's background includes a Bachelor's Degree in Social Psychology, with a concentration in Organizational, Cultural, and Institutional Psychology. She also minored in Human Resource Management, and has eight years of experience in Organizational Management, helping small businesses to be more productive and efficient.
Tucker brings to her new position key skills and training, in organizational efficiency, interpersonal communication, personnel selection and organizational development, and a depth of understanding of small and large group structures.
"I am very excited to step into the role of Chief Culture Officer, and I look forward to the relationships I will be able to establish with both contractors and clients," stated Tucker.
Foster, the new Creative Operations Director, will be in charge of coordinating projects and communications between clients and contractors.
"Monica has been a Developer with Blue Zoo, and we quickly saw her capabilities for project management. Her creative and analytical abilities will help us keep projects moving," said Huber.
Foster has a Bachelors of Science in Business Information Systems from John Brown University. She spent several years as a legal assistant in a large law firm, assisting in handling major clients, such as Walmart and several large insurance companies.
She also has worked for a Fayetteville marketing firm, where she was project manager for a team of web designers and developers that focused on business website design and social marketing.
"I'm really honored to be part of the Blue Zoo team. I'm excited to put new policies and procedures into place so that projects move quickly and efficiently from project launch to completion," Foster stated.
"Monica is a great translator. She can talk with the designers and developers to make sure a client's ideas are understood and can be brought to reality, and can also ensure that clients understand everything that is happening with their projects," explained Condray.
Blue Zoo Creative's strategy with these promotions, along with the formal development of The Pride contractor community, is to allow for customized teams of passionate professionals for each client.
"Imagine a team with vast experience where each individual loves working on your type of business, rather than people just working on a project and learning as they go," Huber explained. "By also expanding and building our network of skilled contractors, Blue Zoo has positioned itself to scale to any project size. These promotions will ensure our ability to provide branding services to our national and international clients," he concluded.
Blue Zoo Creative now offers a full suite of branding, photography and video, as well as web and print design and development. Visit bluezoo.wpengine.com to learn more.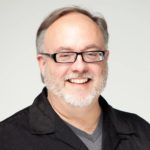 About Eric
Eric Huber, Chief Creative Officer and Co-Owner of Blue Zoo Creative has 35 years in marketing, advertising, and graphic design for small businesses, a Fortune 100 company, and international organizations.