Blue Zoo Celebrates Fifteen Years
Blue Zoo Celebrates Fifteen Years
As we stride into our 16th year, we extend our heartfelt gratitude to all those who have been part of our journey—our cherished clients, dedicated contractors, valued employees, supportive family, steadfast friends, and anyone who has played a role in our success.
Our commitment to excellence, combined with our refined processes, extensive experience, and cutting-edge systems, enables us to work on projects of all scales. We thrive on collaborations with like-minded agencies, contractors, and passionate professionals in the creative industry.
Blue Zoo continues to serve a diverse clientele, from startups and nonprofits to Fortune 100 companies, both here in the vibrant community of Northwest Arkansas and across international borders.
Our core areas of expertise include:
Branding and Design: We craft brands that resonate and design solutions that captivate.
Website Design and Development: We create secure and optimized websites that leave a lasting digital impression.
Hosting with Ongoing Support: We provide scalable hosting to handle peak traffic, make updates for: security, core WordPress, themes, and plugins, monitor uptime, send monthly "Website Care" reports, and make simple content changes (photos, blog post, hours, test, etc) for you to let you focus on your business.
When you're prepared to partner with a company dedicated to upholding brand consistency, staying at the forefront of marketing trends, and ensuring top-notch website security and performance, don't hesitate to 'Get Creative' with us today.
Here's to 15 incredible years and the boundless possibilities of the future!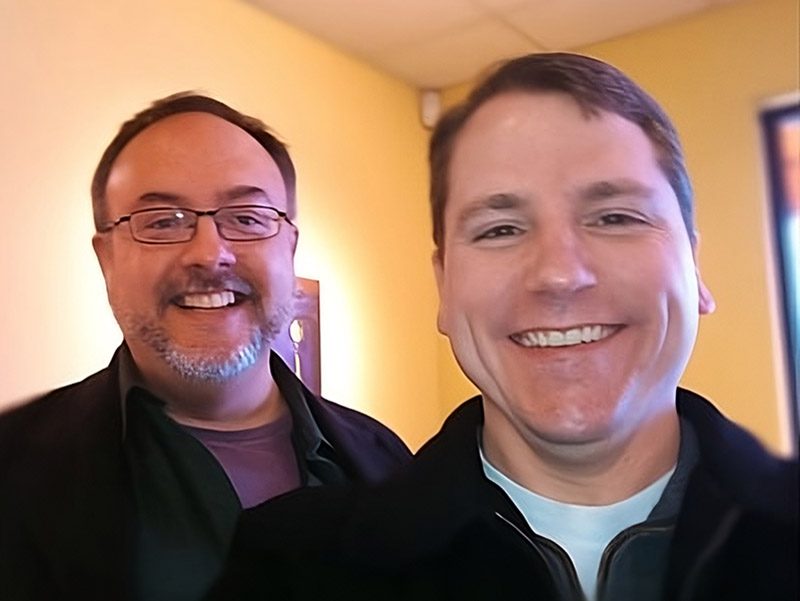 Eric Huber and Collin Condray circa 2008 meeting at their first 'virtual' office at Panera in Fayetteville, Arkansas before launching Blue Zoo.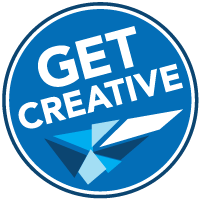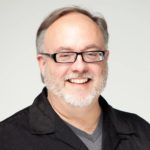 About Eric
Eric Huber, Chief Creative Officer and Co-Owner of Blue Zoo Creative has 35 years in marketing, advertising, and graphic design for small businesses, a Fortune 100 company, and international organizations.